North Sea Electronics celebrates 15 years of operation in January 2020.
Another five years has passed since we celebrated our 10year anniversay in 2015. This period has been both challenging and the best in the history of the company. After a rough 2016, NSE has shown significant growth the last couple of years. The last year alone gave an increase in revenue of 30% compared to 2018. We have had a significant growth in North America the last 3-4 years, and we are looking forward to continue this growth in the years to come.
NSE has now a complete portfolio of electronics to equip almost any downhole tool. NSE is pleased to see that more and more companies around the world realize the great advantage by using off-the-shelf modularized components. This eases the design, shorten the time to market, and lets the customer focus on getting into operaton.
The telemetry systems that has been the flagship for the last 10 years has recently been released in new and smaller topside and downhole versions. This opens  new markets related to logging and camera services. At the end of 2019 there are more than 350 individual telemetry systems operating world-wide in variety of tools; tractors, strokers, cameras, plugs, etc. We expect this quantity to be doubled within the next couple of years. During 2020 we will release another downhole telemetry unit integrated in a DCDC converter providing a steady 600Vdc output (up to 1200Vdc input) – in addition to the best wireline telemetry system available. Stay tuned and follow us on LinkedIn for more updates.
We are all looking forward to the coming 15 years – and will continue supporting our great customers – and hopefully meet lots of new ones!
At last but not least – a HUGE thanks to our loyal employees that are the brains and hands behind our fantastic products. – I'm proud and honored to work with you!
Bergen – 15.01.2020
Geir Lasse Kaldestad
CEO 

———————-
2005 – The company was founded under the name Marin-Innovasjon AS and had two employees, Jon Seim and Geir Lasse Kaldestad (founders). Initial business idea was to provide software and electro/hydraulical services to subsea. First contract was signed with FMC Technologies for rebuilding a subsea Remotely Operated Maintenance system (ROMV).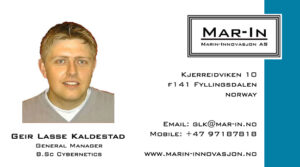 The first business card…
2006 – Richard Fyhn (co-owner) joined the company. Richard had a master degree in micro electronics, and this will later have great impact on the way the company developes.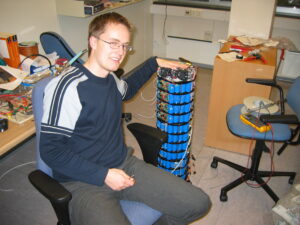 2007-2008 – Moves into new office in Kjerreidviken. Company is growing slowly with one new employee per year. Focus is to turn from software control and datalogging systems to electronics design.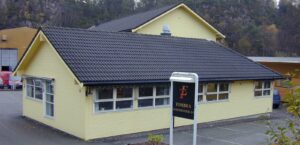 2009 – Moves to current office location at Laksevaag. Awarded "Upcoming Company of the Year 2009" prize by NCE Subsea. The focus on High Temperature eletronics increases, and is now the main business area.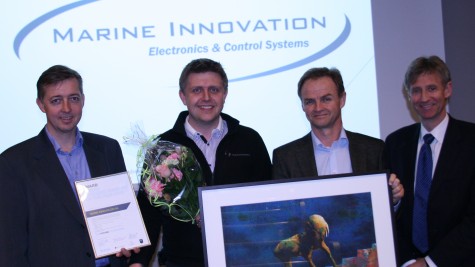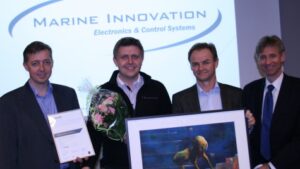 2010 – Becomes Gaselle for the first time. The Oslo office is opens later the same year.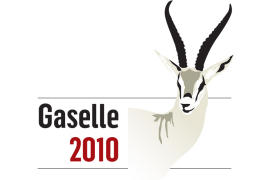 2011 – NSE is top rated at Bisnode with AAA-class. Less than 2,6% of the companies in Norway have achieved this rating.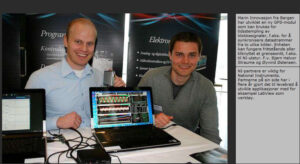 Oslo office staff exhibiting at NI Days in Drammen.
2012 – Marin-Innovasjon AS changes name to North Sea Electronics AS. The release of the new company profile was held at Offshore Technology Days 2012.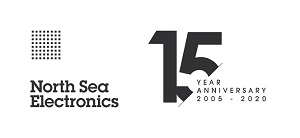 2013 – The HT products portfolio continues to grow, and contains now: Telemetry, BLDC and Stepper Motor Controllers, Analog- and Solenoid nodes, Master Controllers and DCDC conveters. All products communicates over CANbus, and can be set up individually.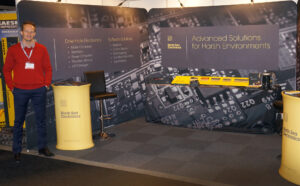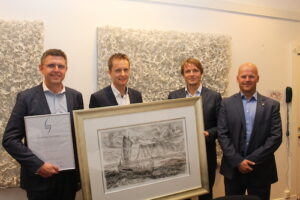 2015 – North Sea Electronics AS has become a major company within design and development of high temperature electronics, and has a wide portfolio of module based products for downhole applications.
NSE has since its' start always delivered a positive annual profit. We expect to grow our turnover and profit, as we now sell complete products in addition to the engineering services.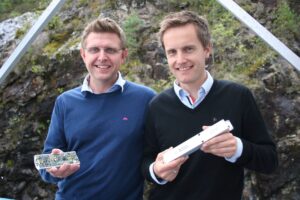 Geir Lasse Kaldestad (CEO) and Richard Fyhn (CTO)
2016 – The downturn in the oil and gas business hit us as well. The office in Oslo was shut down, and staff reduced. Luckily we had some solid customers that still had some business, in addition to a big contract with one of the major service companies that kept us occupied and floating. 2016 has been the only year with a negative result since the start-up.
2017 – The cost was under control again, and we started to sign new contracts and things stabilized. Increasing number of North American companies added to the customer portfolio.
2018 – New power supplies added to portfolio. The optimism is back in the O&G business, and things are back to normal. NSE has doubled the revenue since the all-time low year of 2016.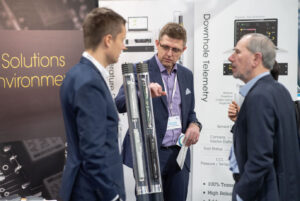 2019 – Lots of new companies contacting NSE for both single product and for system deliveries. Significant increase in new development projects the last year. Revenue increase of 30% compared to 2018, and so far the best year with regards to units delivered. Two important new products released: New downhole 32mm modem, and a topside telemetry unit in eurocard format (160x100mm). Three employees celebrated 10years in the company – congratulations!
2020 – Year starting at full speed. Many new exiting projects, and we are eager to get started. The 15th anniversary will be celebrated together with all employees in London in mid January. We are looking forward to four exiting and fun days together!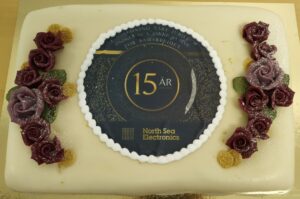 Finally and most important;
A special thanks to our valued customers!
Looking forward to support you in the years to come.
——–
NSE will continue to develop advanced electronics, and we will do our best to continue to give our customers premium support. Not already a customer? – Send us a request at sales@nse.no.